Filare 31
Chianti Classico Gran Selezione
Geographical coordinates of the vine row
43° 38′ 38" N 11° 19′ 13" E
Available from our company

Gran Selezione 2010
Chianti Classico
Pure Sangiovese
13,64° proof
Integrally produced and bottled at the source
225lt Barrique for a total production of 300 bottles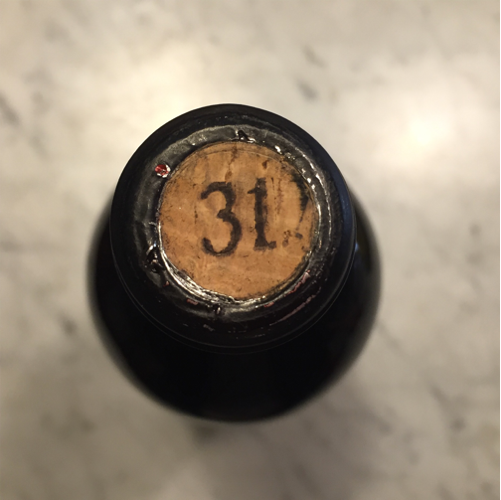 Ruby red colour with garnet reflections.
Intense spicy, sweet and very modern aromas.
Vanilla fragrances come to the fore, peppered notes and intense sensations of matured meat, sweet fruity sensations of blackberries and blueberries.
Intense sensations of minerals and black olives in the final scent. On the background of the bouquet a sense of Mediterranean forest fused with an ethereal note.
Taste of great magnitude, large volume and excellent softness.
Great structure, long aftertaste, persistent and savory.